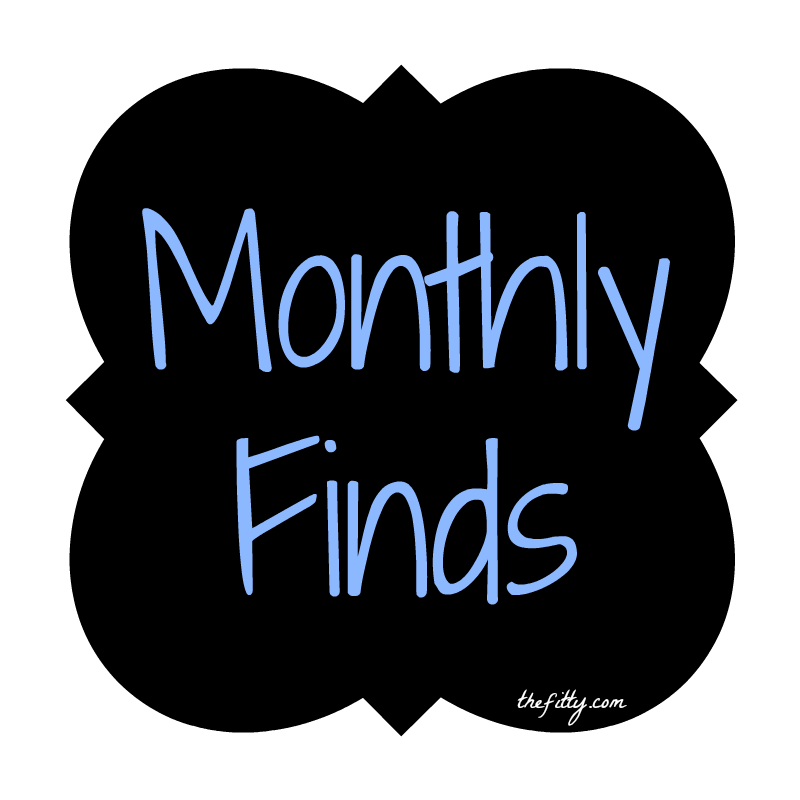 It's that time of the month again! It's shark week, ladies! Joking, joking.
It's the every END of the month and it's time for another Monthly Finds post. I didn't have one for August but I had one for July, if you want to check that out. In addition to that, if you've been following my Tumblr and Instagram, you'd know that I mailed a package to my foodie penpal, Tiffany, and received something back from her! I love sending and receiving care packages–don't you? There's something special about getting something carefully packaged just for you and not knowing what's in it. Surprise, surprise, it's at your door at the end of a horrible Monday when you're all tired and grumpy. Seeing the package Tiffany sent land in my mailbox made me smile.
(What didn't make me smile is the shipping rates in Canada. Seriously…$10 for like, 300g? #ComeOnCanadaPost)
If you live in Canada, I'd be willing to do a care package exchange with you, by the way! 🙂
I love this idea that Lindsay Bean has come up with. Before we dive into my September Finds, why not take a look at what I got from and sent to Tiffany?
And what came in the mail…
Oh let's see…we got eye patches, aloe, jasmine flower, dead sea salt, green tea, chocolate, cucumber(I'm missing one but I forgot what it was). I have never put on a facial mask before, at least, I don't think in the past 4 years that I recall anyway, so when I tried it last night, I took a lot of pictures. I want to so badly put up the crazy selfies I took but I gotta save that for the next #LIPlinkup 🙂 Get ready to laugh! And if you haven't joined in on the fun yet, what are you waiting for?
---
No, coconut isn't one of the branched-chain amino acids found in red meats, it they are still really good! Since going fully paleo-keto LINK, I've given up the beloved soy sauce. Soy consumption is harmful to hormones and digestion due to their high estrogenic properties and lectins, which prevent you from absorbing certain minerals. Growing up in a Chinese family, you can imagine the large amount of soy we consume. Tofu, fermented tempeh, soy beans, soy milk, soy curds, soy sauce…the list goes on. For vegetarians out there, there's even imitated cheese made with soy oil(don't fall for it). I won't lie: the taste of soy is pretty good. Our family uses soy sauce in nearly every dish. Luckily, I discovered Nakd Coconut's coconut aminos at whole foods LINK. I tried their products and contacted them, shortly after I deemed the item a staple in my household. Why? It's just as good as soy sauce! Coconut aminos has a similar taste, colour and texture but has a sweeter flavour. Nakd Coconuts uses the raw form without additives. The ingredient list?
It has 1g of carb per tsp.
Nunaturals–ma favourite sweetner company–came out with three new products. Get this: chocolate syrup. Simple syrup. And….mint chocolate syrup. What, what?! I'm crazy for anything remotely mint flavoured. What I love about nunaturals is that everything they made is all natural. For example, the main ingredients in their syrups are glycerin, , , , , , , , , ,. Their chocolate syrup doesn't compare to real milk chocolate, but it's chocolatey enough to tatisfy your tastebuds. Drizzle it on any dessert as topping and you might not even notice the difference. For the carbs and sugars saved, it's worth the switch. You won't even realize! One thing I have to note though, that in the beginning the syrup holds a shape comparable to regular chocolate syrup. You can see the wonderful swirls and design sunshine and lollipops and basically draw with it. After getting through 1/4 of the bottle, the syrup starts to melt and spread like water, as if the binder couldn't hold the mixture together anymore. It's a very minor problem given that im in it for the guiltless sweet taste and not the aesthetics, but it's worth noting.
Still, Nunaturals is gluten free, soy free, GMO free…everything free, making it an essential in my baking cabinet and I suggest you get your hands on their syrups too. I can't wait to see the wonders I'll do with these babies. If you're a low sugar baker, (or a chocolate drizzle lover) you should give Nunatural syrups a try.
I was thrilled to hear about this brand of coconut oil. As a keto-er, I get the majority of my calories from fats, and the best source of fats are MCT oils. Now, usually I go around buying any kind of coconut oil that is cold pressed and organic, but what I wasn't aware was–and Skinny pointed this out to me in their flyers–was that the benefits of the lauric acid in coconut oil are tarnished when heated. What do you know, you learn something every day! I always cooked with coconut oil by frying my eggs or meat in them, but now I know better. I want to reap the full benefits of the fatty acids and I was not when I cooked them in high heat. Many coconut oil companies heat up the oil in the process of extracting the oil from the coconut, rendering pure coconut oil, yes, but probably at the expense of having the best quality when losing out on the precious lauric acid.  Skinny never heats their coconut oils above room temperature but rather uses cool dry air to dehumidify their coconuts through their Nutralock system. It takes 3X longer and contains 6 coconuts per 8oz jar! That's the one thing that makes them stand out among the other brands and that's what I respect about them. I like to think of it as an organic/non organic analogy: what type of food do you prefer? Obviously organic!
The only problem with this newfound (helpful) knowledge is that I'd have to eat coconut oil cold now…which is beneficial to me now I know. but presents itself a new challenge. What could I possibly do with it now? I don't make desserts often. I could use them in dips and sauces but I've learned from experience that coconut oil is hard to bind. This is in no way putting down Skinny at all, but a thought that crossed my mind as own challenge to face. Do you have any ideas as for what to make for me?
I don't think I trust another brand of coconut oil as much as I trust Skinny. I love their 100% raw coconut oil and I stand behind their philosophy!
Heads up, pop addicts! If giving up the soda is your biggest challenge, then you'll ove Zevia, the only company I know that does it the right way. Their drinks are natural, sugar free, calorie free pop. Mostly made of carbonated water, stevia(get it? Stevia, Zevia?), and flavouring. Yes, they do add artificial colour to some of their drinks but it's so little, I'd rather have than drink diet pop, which is full of chemicals and unknown phosphates. Oh, and aspartame! Ai-ya!
The only fallback I have to note is the unpleasant aftertaste from the Cola, perhaps from the stevia. You know that bittersweet(or not bitter, just weirdly sweet) aftertaste of stevia? Yeah, kinda like that. My favourite flavour is surprisingly Root beer–I wasn't so sure I'd enjoy it at first!
All in all, Zevia is my go-to soda.
Today I'm linking up with Amanda, Jenn, Katie and Becky
What can I make with coconut oil without heating it up?
Got any Zevia recipes?
What are some of your kitchen food staples?
---