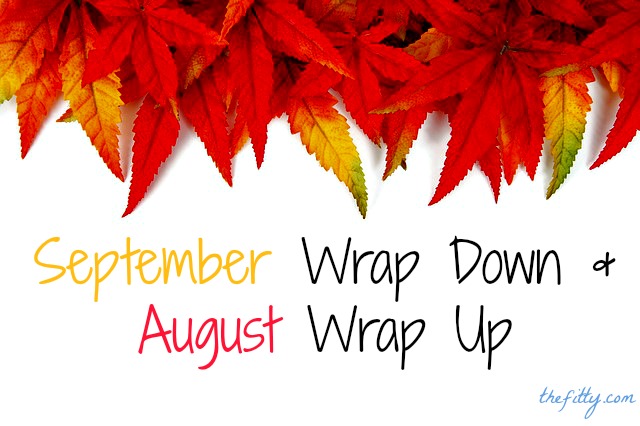 FALL IS COMING, CAN YOU HEAR THE ANGELS SING? I know I'm late on the train to wrap up August but I never intended to make an August wrap up post and when I finally did decide to make one, I didn't know when to post it as my schedule was already full. And naturally, if wrapping up means ending something then wrapping down means to start something, right? Or would it be tear-down? Who noes.
So what am I excited for this month? Besides the new orange and black colours…
September Wrap Down:
Thank to the god summer is over. It was nice while it lasted, but it was just too hot and too bright for my liking. I like grey clouds and low skies, cool wind and chilly air. I felt so lazy this summer! All I did was NOT cardio, some yoga and a bit of lifting(body pump class, oh yeah). So with the new season there are always new and exciting changes!
SCHOOL
School is back in full swing and I don't know whether or not to be excited. On one hand, the arts program is vigorous and exhausting, but on the other hand it's my last year of high school, so I might as well get it over with quickly. I cannot wait until I move on campus for university!
RUNNING
I can't imagine fall without its outdoor sports! No other whether can compare. It's too hot in the summer, too much snow in the winter, too watery in the spring, and…oh wait that's all the seasons. Take advantage of the cool whether, if anything in the fall! I was so thrilled I even blogged about it on Tumblr:
I mean, the weather outside IS JUST STUNNING. It's chilly and cold and perfect for outdoor activities! I swear after delivering newspapers today all I wanted to do was run, and run, and run and run. I don't think I've felt this way in a long, long time with running. Maybe not since I last completed a 7k, which was possibly back in very very early June 2014. I used to gawk and marvel in jealousy as other runners wake up and boast about their 10 mile run, posting their speed and time. I can't even talk myself into doing 10 minutes of cardio! How on earth do they do that? Don't even get me started on hot summer days—my motivation is a goner. But today, seeing the beautiful grey clouds and feeling the fall breeze on my skin, I felt like I could run as far as them, and as fast as them. I suddenly understood how they felt about running—how on her they get so much energy and how they have such a passion—it all made sense to me and I felt it too! See, fall has this magical effect on me. My fitness shoots through the roof somehow, and I am stimulated by my surroundings and get a surge of energy I never have in any other season.

FALL IS THE SEASON TO GET FIT NO DOUBT ABOUT IT !
NEW HARVEST
Is there anything more exciting than fall season harvest? A surplus of melons and apples and everything good floods the supermarkets and the prices drop. I want to visit the farmers market so I canbuy directly from them and maybe even find organics!
BIPOLAR WEATHER
Toronto has some really bipolar weather, especially in the fall. In the morning it's cold and damp, but by the afternoon the sun is out and it feels as hot as summer! You can expect a lot of hoodies to be worn to school, but coming back, they'd be hanging on my forearm because it's too darn hot to wear anything but a t-shirt. You also get the rain, clouds, Sun, and mist all within a forecast of 6 hours. Goodluck.
CINNAMON + PUMPKINS
Nothing says fall like eating and drinking something hearty and warm with a tinge of spice. Cinnamon is my favourite spice because it reduces inflammation and lowers insulin response, so I try to put it on everything. Everything sweet, that is!
HALLOWEEN
I know it's still early but it's never too early to get festive…
THANKSGIVING
I forgot to mention all about this holiday before Halloween! We don't really celebrate thanksgiving, but last year we did take a trip to Montréal and  Québec city. Looking back, it was a nice. experience! The only downside with going with a tour coach is that we spent most of our time traveling on the coach instead of immersing ourself in the culture. That was a huge bummer. All in all, we did aee some pretty cool stuff and I hope this year we go again!
NEW TRAINING + SCHEDULE
I'm determined this season to kickoff my training in performance. This means taking singing, dancing, and acting classes extensively. This is my last year before a big audition for post-secondary–I need to use every penny saved left for this period so I can be the. best that I can going into post-secondary. Even if that means going broke. My director said, the most important thing is training, training, trainingm it's not good enough to just be good at what you're good at. You need to be better, and you need to be good in other aspects of performance. You can't just be an actor, you need to be an actor that can dance and sing.
August Recap:
Hm, what did I spent that entire month doing? Maybe you've seen some of these photos floating around my Tumblr, Instagram, YouTube, or #LIPlinkup #6 but I didn't explain whatever it was I was engaging in.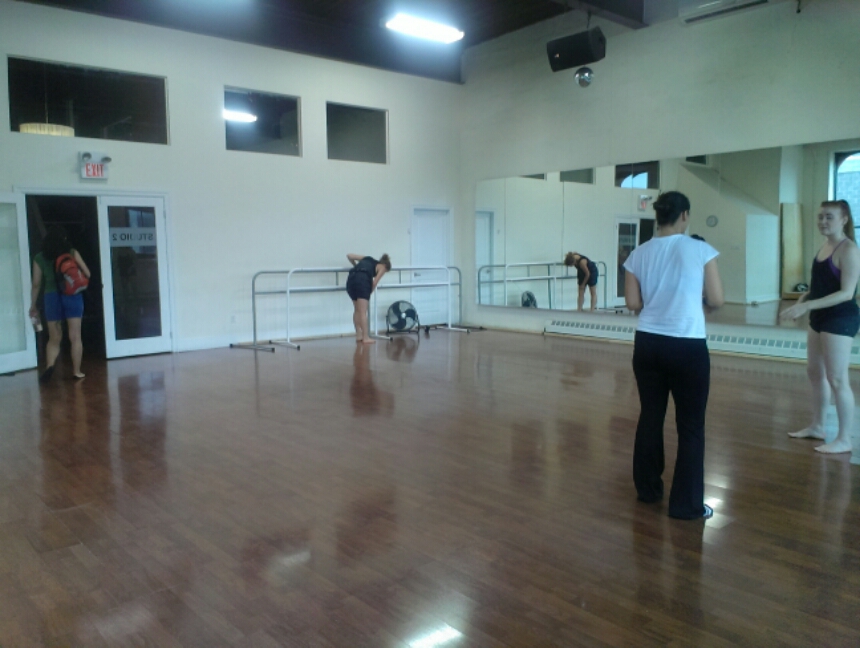 I spent nearly all the weekdays going to drop in dance classes practicing ballet, contemporary, power barre and jazz. Did you know dance is a natural "Happy" Workout?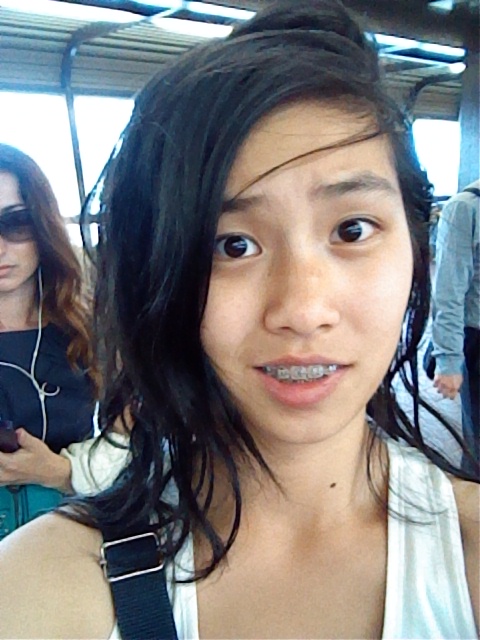 And some classes were very sweaty!
Went to niagra falls!
Did some yoga to make up for the lack of cardio and to distress. I think I'm getting close to my kickup with both feet into handstand! Also, I'm no longer afraid of falling out of forearm or handstand without the support of a wall–I just end up in wheel. 🙂
Woke up one of the mornings and felt pretty damn good about my bod.
As for eats, you can get I ate a helluva lot of eggs.
center>
A linkup with Jenn, Amanda, Katie, and Becky. They're lovely ladies you should check out!
What did your August mostly consist of? What are your plans for September? How do you feel about fall? Do you love it as much as chocolate?
---