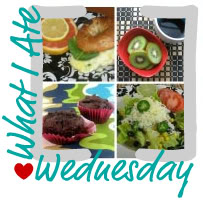 a-b-c-d-

b-l-t

. h-i-j—
What? Isn't that how the alphabet goes? Ah, are you looking for the recipe for The A-B-C BLT? Scroll to the bottom to cheat yourself, or stay on the entire "Eats" ride! I promise it wont be long.
Just joking!
I'm just as excited to share it as you are excited to see it!
Ingredients
1 Egg
1 Slice bacon
1 Iceberg lettuce leaf
1 Thin slice tomato
4 oz. Ground beef
2 Basil Leaves(optional)
Salt & Pepper
Instructions
Shape your ground beef into a patty and make it maintains its shape all throughout cooking.
In a nonstick pan, cook the bacon slice and set aside. Leave the leftover grease in pan.
Cook patty over medium-high heat in the same pan until done.
Place cooked patty on the side and use all the grease in the pan to fry the egg.
Assemble your BLT together with the lettuce on the bottom and the egg on top. Top with 2 basil leaves if using.
Tadaa!
https://www.thefitty.com/2014/07/29/the-a-b-c-blt-wiaw-5/
©thefitty.com
Welcome back to another week of WIAW, it's the 5th edition and as always, I'm linking up with Jenn and Amanda. Let's dive dig in!
This week I've been eating a lot of eggs because:
They contain vitamin B
They contain Selenium
They contain vitamin B2
They have the perfect BCAA(branched-chain amino acids) profile
They're delectable no matter how prepared!
One of the most filling foods for just 70-80 calories
Exhibition A- The classic, pure egg and cooked-with-nothing-else hard boiled egg. Slice your lengthwise like mine and use it to top salads for a beautiful garnish. Sometimes, I like to scoop out the starchy yolk and mash it with my salad dressing and pour that over the salad. It works as a great thickener. Have you tried it?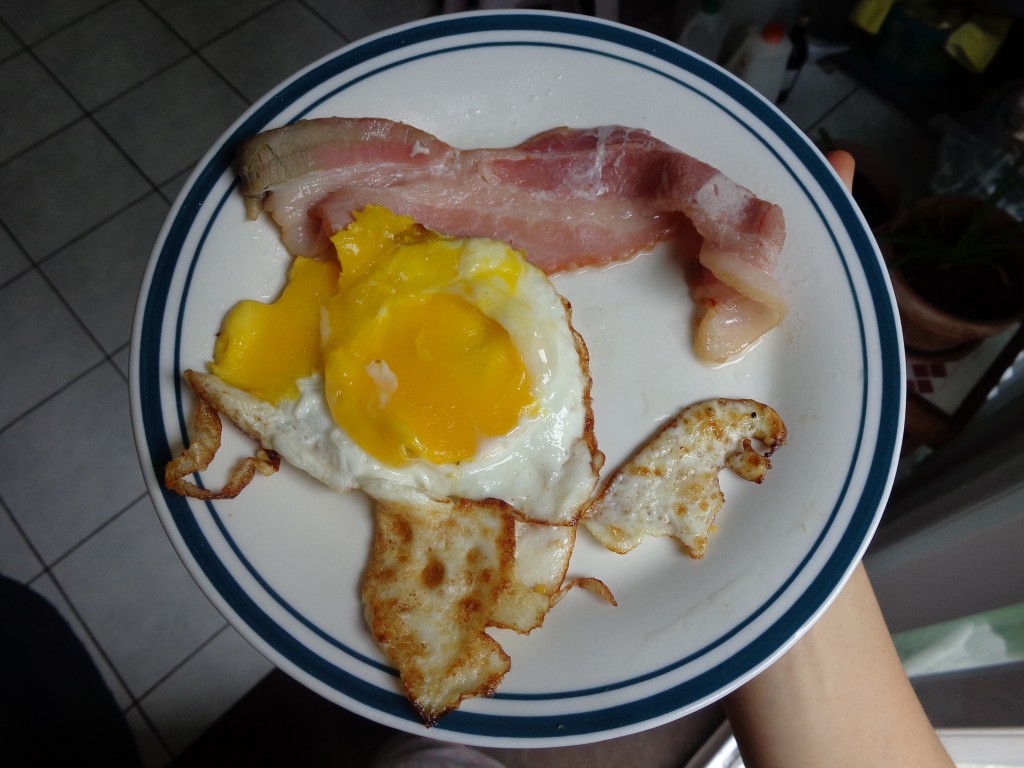 One weird thing: actually it might not be so weird, but it's always been a foregin idea to me to have the yolk slightly runny. I don't make myself sunny side up eggs, instead I always cook them well through, front and back side. I think I might have overdone the yolk in this one just a tad, even though the center never touched the pan.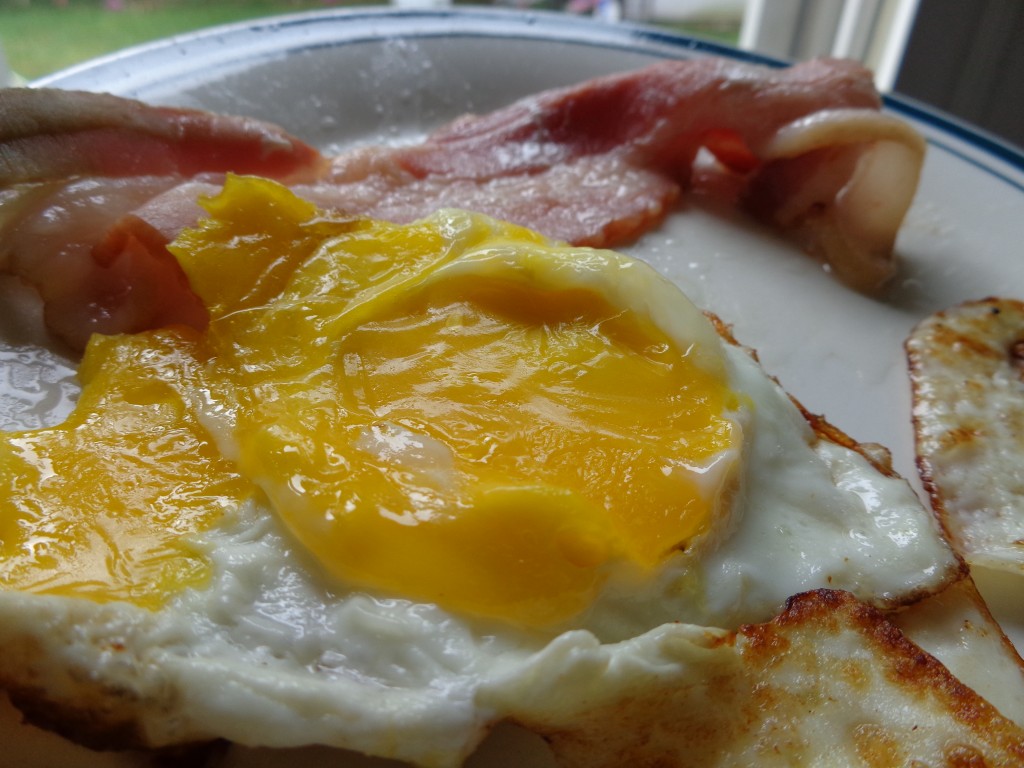 I don't mind the taste, actually. I think I'll keep trying to take risks like and carry them into my hardboiled and make them not as hard-boiled.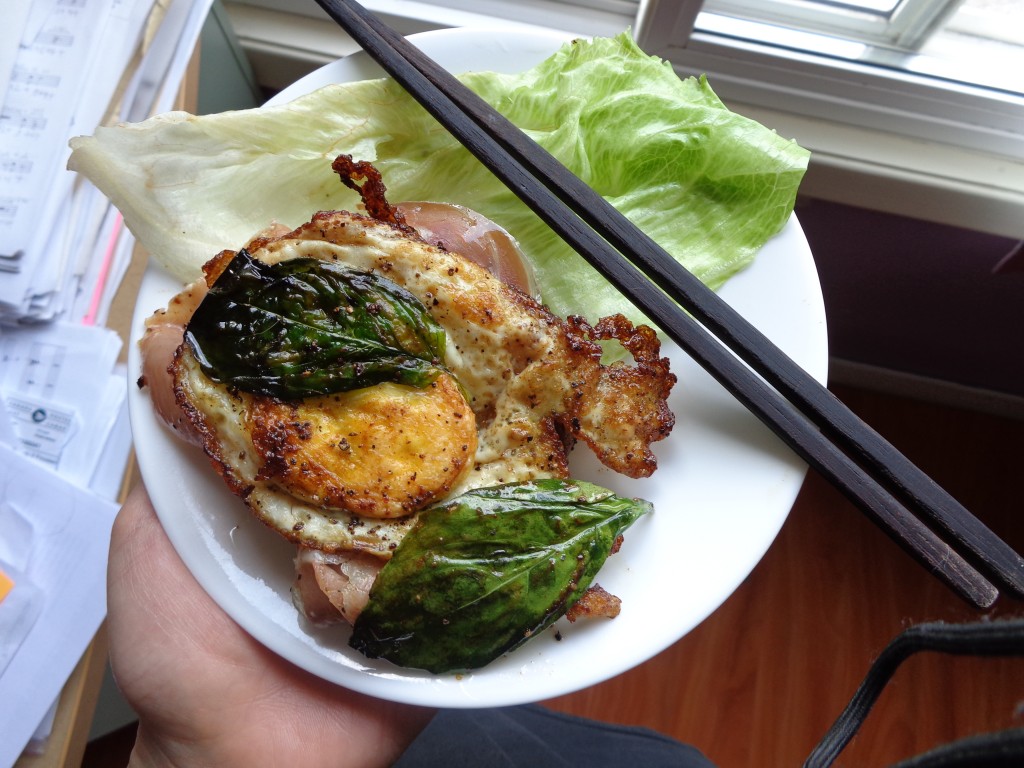 And of course, I had The A-B-C BLT for dinner. When I first saw this burger I thought, there's no way I'm not going to be hungry after. It's too good! But somehow the combination of foods made it filing and I didn't feel the need to want more.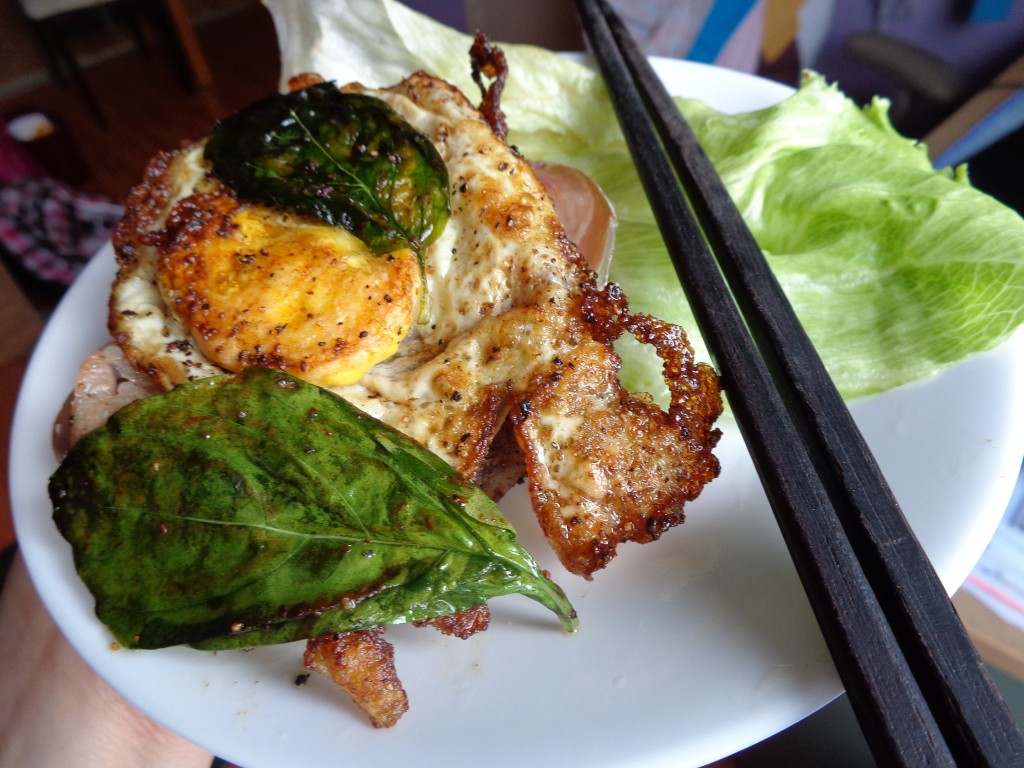 So more or less I had an egg-mania kind of week and I don't plan on giving it up anytime soon.
How do you cook your eggs? Do you like them well-done? Have you  had an egg-mania kind of week?
---