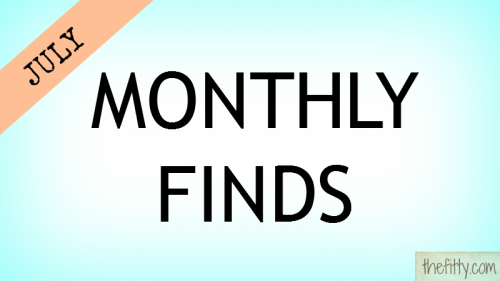 I'm starting a new monthly series called "Monthly Finds" to share some of the best(and maybe sometimes worst) things I found during the month. I originally wanted to call it "Monthly Healthy Finds", but not everything I want to feature I want to have to do with food. So I took out the "healthy" part and made it more general. I wanted to get this post up at the very end of the July, but there is a giveaway below I had requested to start early, so I had to press this post out a little before the deadline. Lucky you! An extra Monday post!
Let's make this short and sweet because I literally have next to no complaints with their products, aside from the fact that it's a tad expensive. It was a pleasure talking to Dr. Sara, a naturopath with 15 years of experience and CEO of LoseIT!
Everything in their LoseIT tea and CleanseIT are organic and made with high quality leaves. Check out the ingredients of the former tea, which is made to drink in the morning: Organic Green Tea (Sencha), Organic Yerba Mate, Organic Dandelion Root, Organic Milk Thistle, Organic Nettle Leaf, Organic Ginger Root, Organic Goji Berries, Organic Cilantro Leaf, Organic Acai Berry Powder, Organic Sunflower Petals, Natural Essences (Lemon) The CleanseIT tea is made for before sleepy time. I noticed it has peppermint it, which is great for the digestive system and also said to stimulate creativity.
So the ingredients are the good stuff I get at my local tea shop all in one. It helps detox the system, heal skin, and shed pounds. What's not to like about that?

You may or may not have noticed my Etsy shop on my side bar, featuring the paleo(and low carb) Choco-Brownies. I've almost forgotten about my Etsy shop! I opened it one summer's day after baking a batch full of treats and taking pictures of it(like the foodie that I am) and spontaneously decided to open an Etsy shop the very same day. I had no idea how to drive traffic, nor how to utilize the online store. I sort of made it just for fun. Now that I'm older and a little bit wiser, I want to add more things to my shop and actually try to grow the shop. I didn't know where to begin, though. Have you ever had this problem before? Do you have an Etsy shop that could use a little more attention, from both you and your customers?
I'm so glad I found this Etsy guide! It explains everything from Branding to Marketing, Photography to SEO. If you've ever taken a PR(Public Relations) course, this is one that I highly recommend.  This guide puts everything into perspective for the new Etsy shop owner. It explains what customers are looking for, how to reach them, how to deliver an effective message, and how you can maximize your shop potential. I especially like PDF file more than the video at times because the text in the PDF are much more conversational and easy to follow compared to the video, which sometimes went by a little slow. Definitely give this a try if you're a step-by-step learner. Also, if you like listening to TED talk presentations, you'll enjoy the style this course is set up. It's the best thing that's happened to my Etsy shop so far! Click here to start your course.
Swanson Health Products
Swanson Health Products is celebrating their 45th anniversary as family-owned business selling vitamins, supplements, health food, and natural skin care. And I thought, what perfect timing! Starting my ketogenic/paleolithic diet,  I need supplements to help heal my body faster. I have problems with thyroid, digestion, and hormones that's caused a lot of ruckess and disaster in my body. Although the use of supplements could never replace good nutrition, they certainly help heal better and gives more leeway for in diet(although you should never take advantage of that. Yes, I see you with the donut over there. Throw it out. Now.).
Before I get into the products I got, I have to commend their superior customer service. When I first heard about their company, I deleted the email because they were based in the States, and me, in Canada. They was no way they'd be willing to ship all the way here. I was wrong! A few weeks later, I never even expected to hear from them again but a lovely representative followed up and I opened up to her the issue, saying that I'd love to collaborate, but it was very unlikely due to shipping barriers. Turns out, we worked it out very easily! Swanson was more than willing to close the gaps and make this magical event happen. Their customer service is energetic, kind, and very compromising. They are certainly wonderful people I'd love to work with again.
Okay…let's dig in dive in!
Alpha Lipoic Acid:

Well known for its ability to rejuvenate other antioxidants like vitamins C and E.
CoQ10:

Produces ATP in the body, which translates to energy! I use this to beat the fatigue.
Glutamine

Helps fuel your muscles. One of the best supplements for athletes.
L-Lysine

Pharmaceutical grade dietary supplement that helps support membrane health. A BCAA.
I also have to mention that Swanson's prices are unbeatable. Everywhere else online I can only find either the same price for the same item, or for more expensive. I am a budget freak, so I would know(I compared)! They are so confident in their products that they offer a 100% money back garauntee if you aren't satisfied with your purchase in the last 12 months! Please follow them on Facebook, Twitter, Pinterest and Instagram like I am! Use #Swanson45Giveaway so they can find you.  They were kind enough to also sponsor a $45 gift certificate to one grand prize winner! Whoohoo! Talk about generous!

a Rafflecopter giveaway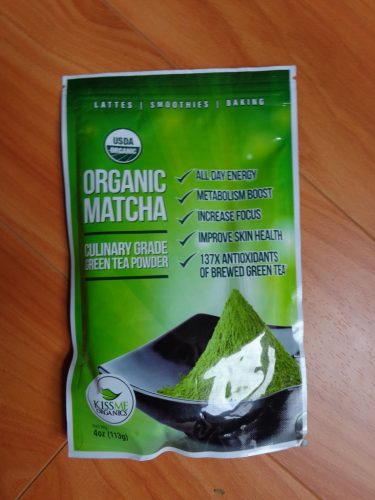 Matcha green tea is one my all time favourite teas to drink. What's so special about Matcha compared to all other teas is that it's ground into a powder, and that powder is mixed with hot water to create tea, but what I like to do with the powder is create other Matcha-flavoured treats. Matcha cupcakes, Matcha green cake, and get this: Matcha curry! What? Unheard of, right? Because it holds such a neutral taste, it can be used in anything sweet or salty. There isn't anything I can think of that I can't incorporate it in. Smoothies? Classic. Lattes? Love it. Hot chocolate? Whoa, that's a whole new level of delicious. Talk about a Matcha Hot chocolate! What I especially like about Kiss Me Organic is that they're well…organic! Like their name says! It free from chemicals and preservatives. Evidence also shows that EGCG, a strong Matcha antioxidant, can generate new brain cells by focusing on the part of the brain that deals with short and long term memory. Matcha is best stored in a cool, dark, and dry place.
What's so great about Matcha?
It aids in weight loss
It boosts your energy
Increases focus
It contains 137x antioxidants of brewed green tea
Improves skin health
Are there any downsides? Nothing out of the ordinary; the caffeine. But that's expected out of all green teas! I prefer to not have that kind of stimulation, but some people like their coffee for that very reason. So it's a personal thing. Come to think of it, why not swap our that double double for a matcha double(double cream, double sugar)? When it comes to it, you can't get any higher quality than Kiss me Organics Matcha Green Tea.
Disclaimer: I received one or more of the products mentioned above for free using Tomoson.com. Regardless, I only recommend products or services I use personally and believe will be good for my readers. Some products were sent to me complimentary for a product review, however all my opinions are honest; I was not paid to write a positive review. Affiliate links are sprinkled through; if you click on them you help keep the blog running!
What were some of your favourite items this month?
---