Okay, so a few things in my life has changed and I want to all write it down and update m' fitties! I know, I know, IT'S NOT EVEN CLOSE TO A FRIDAY AHH! WELL SLAP ME IN JAIL FOR DISOBEYING THE LAW! But this Friday I'm hosting #LIPlinkup #2! Have you seen the last one? Why not come join us? Slap some pictures on and call it a post. Seriously time-non-consuming and you get some publicity for your blog! And oh, because this Tuesday post is pushed back, I've combined my Friday 5 with WIAW. And they're both on #3, what a coincidence! Of course, this would mean I'm linking up with Jenn again. I'd also like to shout out to Amanda for her Thinking Out Loud series!
Katie too!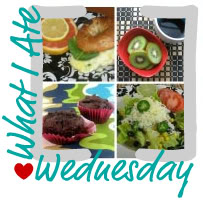 #1. Finally adapting a full, proper keto-paleo diet.
After going in and out of low carb dieting(eating low carb by day, carbing up by night because my family forces me to eat what they eat), I'm finally diving head first into the lifestyle now that I had my mother talk with Maria, a keto-diet expert. Finally! Incase you don't already know, I have amenhorrea caused by emotional stress, unhealthy thyriod, and low progesterone. It's not caused by low body fat(hoho are you serious? I am far from it if I'm still aiming to lose weight!) nor excessive exercise, that's for sure. I want to vlog the journey, so I'm going to create a youtube channel talking about my day, my eats, my sleep, etc. I'll also create another professional YouTube channel specifically for workouts.
#2. NO CARDIO FOR 1 MONTH?!
I've been told by Maria to cut out cardio completely for at least the rest of the month…and I am flipping out.
I'm really anxious about losing all my fitness and not being able to come back strong enough for cross country season. I'm really nervous and deep down, scared. Cardio is also what I live for, just like some people get a thrill from lifting weights, I feel really alive when I do cardio. Instead of doing cardio, I've been told to lift weights. This downright sucks! I'm not a lifter! Don't get me wrong– it's just not my thing, and while I'm all willing to try out new things, lifting heavy things and putting them down doesn't appeal to me as much twisting, jumping, and doing aerobics. I at least can still do yoga, which still isnt the same as cardio.
 Well, here goes nothing. I'll start off with dumbbells.
 #3. Summerlicious!

Have you guys heard of Summerlicious?
I have never been to a fine dining restaurant, only a casual dine-in restaurant. Now, that's not to say that Summerlicious is just fine dining restaurants. In fact, I can't really tell which ones are and which ones aren't, but what it is, is some of those nice ass restaurants in Toronto open up them doors and give yo ass a real nice meal at discount price!
…but is it really discounted? Who knows. Lunch ranges from $15 up and Dinner from $25. They probably chose the closest thing on their menu that was close enough to the price and called it a day. Even so! I want to go!
#4. Eggs and Bacon with coconut oil!
What more typical of a breakfast than eggs and bacon? I had 2 egg whites with 2 slices of bacon and a yolk mixture on the side. It was supposed to be hollandaise sauce–homemade hollandaise sauce–but it didn't turn out very well and I had a yolk mixture I had to use it. It also explains why I have so much egg whites on keto. Usually I don't discriminate the yolk, but I don't see the harm in purchasing the whites themselves either! I also added chopped cilantro to add some potassium, as a well rounded keto diet requires much more potassium and sodium than a regular diet because you're losing a lot of electrolytes that you gotta replenish. And hey ho, I almost always use coconut oil for cooking now! In the picture I happened to have another brand than my usual favourite one, which you can get here from Tropical Traditions! They are real experts with ze coconot.
#5. Kale Chips
My little sister is so self-concious in front of the camera. I think this is the first time I've caught a picture of her on camera with an authentic smile. Anyway, I made kale chips! They are literally so simple: oil, kale, and salt are really all you need. I added some walnuts in there for extra omega-3's and just for kicks. I think it makes for a better picture when there's a second colour sprinkled over. She herself wasn't a huge fan of these chips, but I am! Doritos and cheetos and fatso days are over for me. I can live on kale chips, no worries. Come to think of it, I can just eat the kale with the dressing on like this. I don't even have to bake them!
Are you going to Summerlicious? Have you ever been banned from some sort of cardio and how was your rest period? Please tell me it wasn't torture?!
---