Last time we had coffee was a while ago, wasnt it? Today I am linking up with Jill Conyers,  Nikki and Lynda for the Ultimate Coffee Date, Megan for Week in Review, and Thinking Out Loud's Amanda. They are all lovely, lovely people! 🙂
If we were having coffee together…
I would tell you that our family bought a VitaMix and a waffle maker! I was so surprised my mom bought the $750 plus tax or-so-costing Vitamixer because it was constantly something I asked for each time we saw it demoing at Costco, and knowing each time she would say no. I didn't know she even had the interest in it until one day she attended our naturopathic's nutrition seminarthat she suddenly felt inspired to blend the seeds of exotic fruits(apparently, cactus juice is so golden it can save terminal illnesses) for their nutrient values. And here I am, yelling at the top of my lungs that dairy products actually takes more calcium than it gives and she totally blew me off until she heard it from the nutritionist herself! Huh! That really pissed me off.
I would tell you that I can't stop thinking about pickle barrel ever since the last time I went with the track team. PIKO BARRO!!
I would tell you that searching for a job is really really hard. Or, at least, for me. Why doesn't anyone want me? I have a friend working at a place I handed in my resume at and I never got a call back. But eventually he resigned because the manager was being a dickhead.
I would tell you that I got to level 9 on the beep test! Ahhh!!! That hasn't happened since grade 9 and I promised myself I'll get there again! The beep test is a 20m long race that you run back and forth before the CD goes "BEEP", which, I shoukd mention, is scary and demanding. My next goal: beat it.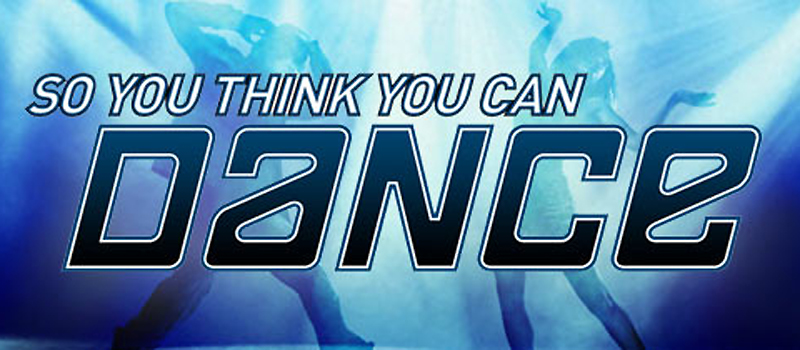 I would tell you SYTYCD, aka so you're think you can dance season 11 is back on! I mean, season 11 never disappeared, but you very year I look forward to this show and there are some amazing auditions so far. It makes me want to practice pointing my toes indefinitely!
I would tell you my dream/ideal way to spend summer if I didn't have a job and my parents weren't home all the time. Oh, any if it wasn't so hot, aka above 16 degrees celcius weather. Yes, I hate the heat as much as a fat boy loves chocolate.
9:30-10:30: Running + cooldown and stretching
10:30-10:45: HIIT workout
10:45-11:00: Cool down, stretch, free time
11:00-12:00: Computer time
12:00-12:15: Meditation/Walk
12:15-1:30: Cook and eat and cleanup. Listen to music.
1:30-2:45: Dance Practice
2:45-3:15: Warm-up + Medium intensity yoga OR continue dance practice OR aerobics class
3:15-4:45: Study, practice acting, singing
4:45-6:00: Eat + music + cleanup
6:00-8:00: Go out with friends or freetime
8:00-8:15: HIIT
8:15-9:00: Yin Yoga
9:00: Bed
Yeah, I'm pretty lonely and I wanna learn to dance badly.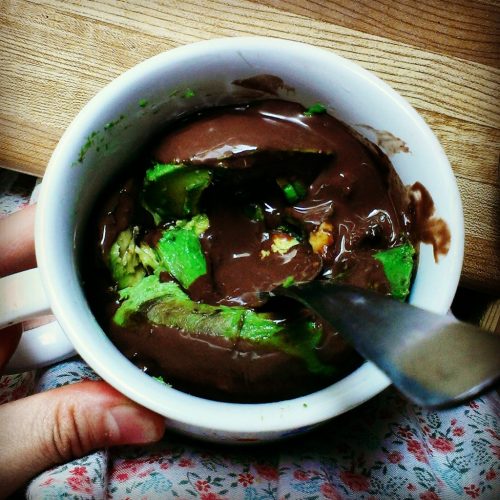 I would tell you I made a really cool avocado brownie recipe using mashed avocados, eggs, melted chocolate and flour alternatives. I'll post the recipe on the blog soon. I also realized halfway through the making that avocado + melted chocolate + gelatin(which I didn't have) makes a great chocolate pudding!
I would tell you that I recently found out a lot of my friends are interested in social media. For example, one of my friends is making over $2000 a month from YouTube! Another one of my friends who I didn't even know was remotely interested in the media started her own blogspot and youtube channel. I have a classmate who has girls swoon over him because he's an attractive singer. Wow! And there's me, who kept my previous blog really discrete until I decided to go big town blogging. Of course, I haven't made my blog public to them yet, but if they happen to stumble upon it, I wouldn't freak out. It's amazing how people change and how much appeal and power the media has nowadays.
I would tell you that last week I went to a youth walk-in clinic for the third time and saw the counsellor I saw on my first visit and talked with her privately about finding internal happiness. Like I have mentioned before, I have always struggled with finding approval and seeking validation from others. I also said that things I used to enjoy didn't. seem fun anymore, and so now I retreat from all my ideas of hanging out in cool places with people because it turns out to be not fun as I dreamed it would be. And you know what she said?
Try being curious. Don't analyze a situation and put a high expectation on it, just go forward with the idea without having the standard that "so and so" has to happen or else it won't be "fun". Just discover and be curious.
Curious.
Okay, I can do that. I think. My goal for July is to be curious.
I will go out and buy a monthly busing pass and borrow a bike from a friend so I can go to places. I need to get out of the house more often. I'm going to seek dance and acting lessons again to find people with similar interests and also learn a few things.
Be curious.
I would tell you they have free tea and coffee there too. I chose a lemon infused herbal tea this time because lemon is good for detox.
I would tell you that both my monologues for the Musical Theatre culminating activity went spankin' good, and I'm happy. I chose the Lisa's monologue from Girl Interrupted, and Juliet's monologue from Romeo and Juliet right before she drinks the death potion.
I would tell you that I'm highly interested in learning traditional Chinese medicine and other holistic studies. I have my eye on Integrative Nutrition and Canadian Natural Nutrition. I'll enroll as soon as school is over next year into IIN and finish when I'm 19 and start my health coaching career right off the bat. I'm excited! However, if I miraculously make it into The Juiliard School, aka the most prestigious performing arts school in the world, then after getting my Bachlor's in theatre I'll go into alternative medicine, so I'll be 22.
I would also tell you that as soon as I'm 18, I'm applying to become a certified group fitness trainer, personal trainer, and yoga instructor.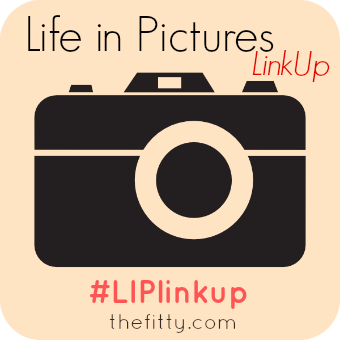 And finally, I would tell you that YOU NEED TO GET YOUR BUTT TO THE #LIPlinkup RIGHT NOW! Meet some new people and gain popularity on your blog.
Right, I'm doing all the talking. What about you? How have you been?
---
 [inlinkz_linkup id=423221 mode=1]