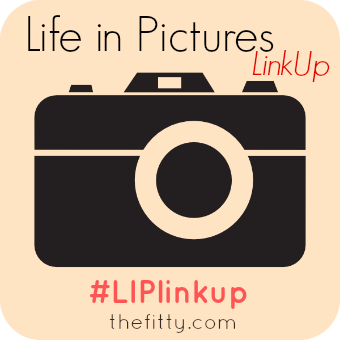 Are you on

writers block

? Do you like

making lists

? Are your

thoughts scattered

sometimes? Do you

spend time writing

quality posts? Does it ever

get old and tedious

sometimes? Me too.
So….got a camera? Whoohoo! Do you like snapshots? Of course you do! They say a picture is worth a thousand words…join in the #LIPlinkup!
What is a Blog Hop? What is a Link up?
"Blog Hop" and "party" are used interchangeably but mean the same thing. inLinkz describes it as " a linky list that is shared between a group of blogs so people "hop" from blog to blog seeing the same list on each blog. Participating in and adding your blog and icon to the list will help generate traffic to your blog."
What is a blog button?
Think of a blog button as the mascot of the blog hop. It's usually a little icon with a title to represent the party.
What are the benefits of a blog button?
Increases traffic on your site
Increases following on your site
Get to know other bloggers
Other bloggers get to know you
Join a cool community!
---
What's the theme of the "In Pictures" Blog button? It's simple: take as many pictures as you want throughout the week or day to recount the things you did instead of using text. Your readers are left with only visuals to guess whatever happened! It is fairly simple and less time-consuming compared to regular posts. Avoid typing anything, really! This blog hop launches officially on July 4th 2014.
How do I join?
Add the blog button somewhere on your post(simply copy and paste the HTML).
Add your published post to the latest linky list(also called a link up) hosted on my blog biweekly on Fridays/Saturdays so people can hop over and check out your post!
CoHosts:
In addition, sometimes when the link up is hosted, there will be a few selected CO-HOSTS. Cohosts are given extra spotlight in the link up. Their social media links and picture will be displayed which the all participants of the blog hop are strongly encouraged to follow. In return, the cohosts will have the honour to copy and paste the link-up list itself(the one that participants add their blog posts to) on their own blog post! I will contact participants to have the opportunity of cohosting. The co-host system works so your posts gets a wide audience!
Rules:
Add the blog button to post each time you join the link up! Optionally, you can also add the blog button to your sidebar to feature your own collection of LIP posts.

Participate, don't just add your link and leave. Spread the love! Comment on at least 2 other people's linkups and follow the cohosts on on social media.

#LIPlinkup : When commenting, tweeting, facebooking, pinning, instagramming, etc, let them know where you're coming from by using the hash tag. For example,

"Hey Ashley! Amazing workout #LIPlinkup"

or

"I just added my post to the #LIPlinkup, check it out here: POSTHERE.COM"

Always include a brief description

of what the blog button is about before bomboarding your readers with pictures right off the bat; that will leave them blinking and speechless because they have no idea what the !@#$ you're posting!
Have fun!