Ahh, I really don't know where the time went.
Since taking a blogging break and cutting down from posting twice a week to once a week on Tuesdays, I can say I feel a little more relaxed and less stressed about getting a post out and hitting the deadlines. Some great things have been going on, and…also some not so great things. Let's take a look!
The Athletic Banquet!! I mentioned in a post a few weeks ago(LINK) that I felt iffy about attending the athletic banquet because not only was it held at THE FLAPPING FREAKING FISH aka the basement of a Chinese restaurant, but I also deliver newspapers on Thursdays. Eventually I decided to screw that and went anyways because it was my first banquet ever and I need to live a life.
It was fun! The place was better than I expected, I tasted feta cheese for the first time(in pure form! It was so salty but delicious and it's one of the more less-fatty cheeses, so why not?) And I mistook it for Parmesan at first because it was slightly yellow in colour and really hard. I always imagined feta to be white and soaked in water.
We had an appetizer of bread and butter. I skipped the bread and tasted the butter when no one was looking. They later served dill pickles and feta cheese. Next was the main course. My friends who ordered the vegetarian meal got pasta with marinara sauce and Parmesan. I ordered the
meatatarian
and got some nice chicken with a side of baked potato balls and steamed pre-frozen beans and carrots. After tasting one ball, I handed the rest of the carby potatoes to Daniel, who seemed so ravenous that evening he requested a second course of pasta!
Dessert was ice cream, which I don't fancy at all. I was full even prior to the whole evening on pumpkin seeds because my friends and I hung out at Chad's house, where I snacked like a beast. What? I was hungry after my 20 hour fast. I ate three bites of my ice cream and gave the rest to the very ravenous Daniel.
I wanted to take more pictures but it was dim inside and my phone camera just doesn't fly with aritificial lighting.
I won Most Valued Player for Cross Country! Whoo! The sport is like home to me, and I'm so honored to win this prize. Between me and my friends, who are all committed to the sport, any one of us could have won like the flip of a coin, but a few times my coach saw me come out on non-practice mornings to run(I was as scared as hell my mom would drive by and find me!) and that won him over.
I had a fun night and I regret nothing!! Except for eating too much!!
That next Monday, the Track and Field team had a little banquet of their own. At Pickle Barrel! Mind you, I've only been to a North American chain restaurant once, and that was back in February at Swiss Chalet(their chicken is legit, man).
Selfie in a tank and denim shorts at pickle barrel!
I had a great night guys. I wish I could take the time to describe everything that happened in detail as if it were a novel, but I simply don't have the time and I probably would have to keep going back to revise and add things.
I don't think I've had so much fun in one week with friends all year long. I had the athletic banquet, my monologue, and the Pickle Barrel Outing.
Pickle Barrel was amazing. Fancy indoors, dim lighting, nice tidy tables and good atmosphere. I think I need to go out more often because I was a little taken aback by the atmosphere. I mean, there was even a designated TV screen beside two cushioned seats! I find that very attractive. Our waitress was very nice and I ordered a fancy chicken, avocado, bacon and egg salad with blue cheese. I ordered the same thing as my coach and didn't realize it! We"re both salad junkies. But I didn't enjoy the blue cheese, so next time I'll ask them to replace for feta(which I love) or goat(which I've tried once a very long time ago and think I've enjoyed) next time. It costed $18.18 plus tax and tips.
My friends and I took pregnant food belly selfies in the bathroom and had a few people walk in on us. How embarrassing! A friend that originally couldn't come because she had to study for a test came because the test got pushed back a day. I'm glad she came. She knows the most about my past among everyone else at school. She ordered poutine(I took her bacon and cheese), someone else ordered a salmon salad with feta, two of my friends ordered pasta with Cesar salad, 3 track mates ordered a large burger with coleslaw and fries on the side, and another friend ordered Pickle Barrel's famous nacho dips.
After dinner we spent a good 2 hours or so browsing around the mall, looking at books at Urban outfitters and the Indigo store before heading home.
I am happy! I think this is the first time in a long time I feel that depression hasn't got a firm grip on me.
I had a good week this week, and I think it all started with that 7k run last Wednesday…
Other things I did these days…
Gave a chocolate bar to my favourite bus driver.
Got in many fights with my mom.
Cried and cried and cried this weekend because I was lonely and I got in a fight with my parents.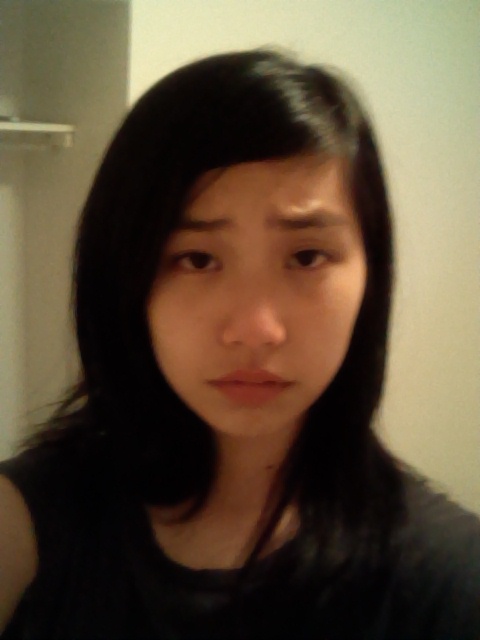 Considered buying a Multi-treat maker(waffle, donut hole, donut, whoopie pie, muffin, etc).
Did a HIIT workout from Nike!
Binged and cried some more.
Got praised by the director for my great monologue(Romeo and Juliet, act 3 scene 4, or was it act 4 scene 3…)!
I should mention I'm also link up today with Running with Spoons!
Have you ever went to Pickle Barrel? Who do you like to link up with?