Today's Friday 5 is short and sweet.
I used to listen to the radio daily because it was what I woke up to. It was my alarm clock! Nowadays I hardly listen to it…and so I'm not familiar with popular songs. I actually don't watch tv either. Yeah, I know. I'm missing out on a lot of shows and I don't always know what's going on with the world, but the computer and cellphone give me all the screentime I need, maybe even more than necessary.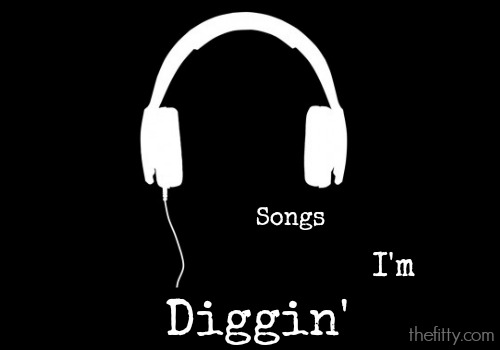 I feel kind of lost in the world of music, and hardly even update my crapPod  iPod music playlist anymore. Not only is it hard to work out the connection to iTunes, but I don't know what songs are good anymore, you know?
So these are the songs I liked before I retreated to my hermit shell:
Slow Down – Selena Gomez
Never been a fan of Selena Gomez's singing, and to be honest, I still don't think she is a good singer, but she certainly has improved from her first recording days(It comes naturally–anyone?). I love the chorus autotune of the "oh oh oh" in this song.
Found Love – Rihannah

This song's okay. The chorus reminds me of a circus and it has a soft drop.
Applause – Lady Gaga

When I first heard this song I didn't like it. Needlessly to say, it was just one of those songs that kinda grew on me, you know? Did you know I used to think Gaga said "applause applause applause, a limosine applause applause a limosine applause applause". Oops. My friends caught me singing it wrong. Turns out it was "I live for thee".
Eh. Shrug. Close enough.
Timber – Kes$ha ft. Pitbull

It's going down.

I'm yellin Timber…you better move.

You better dance.
I LOVE this song! Probably my favourite song of the year. I think Kesha looks soo good in it. The first time I saw the video I just wanted to get up and whip my hair back and forth and "swing ma body round n' round. Also, I swear somewhere in the song Pitbull says, "Window shopping another round". Yeah, there's no way I'm wrong.
Whatever, Pitbull.
Calm Music Peaceful Songs

Hey, I never said it was gonna be all upbeat songs. This isn't a workout song. I just can't see myself doing burpees to the sound of ambient music. But I am so impressed by this 1 hour long zen music. I used it 5 times now lying on my bed, on my yoga mat, on bolsters…walking around and plopping down like a sloth around the house with a phone in my hands on youtube playing this video. I highly recommend you meditate to it. And if you dig that kind of stuff, also check out my playlist on tumblr: http://thefitty.tumblr.com for a whole playlist of my favourite classical songs! Some may make you cry and reminece and contemplate life.
What songs are you jammin' to?
---