Low Carb. Primal. Vegetarian.
This must be the best casserole I have ever made. I'm thrilled to share it with you.
Everyone's seen the standard meat lasagna; yellow noodles on red (sugar-stricken)tomato sauce, on brown meat if you can see it, they're usually covered in red paste, and topped with some white mozzarella. Come to think of it, isn't pizza more or less the same? White on red on yellow?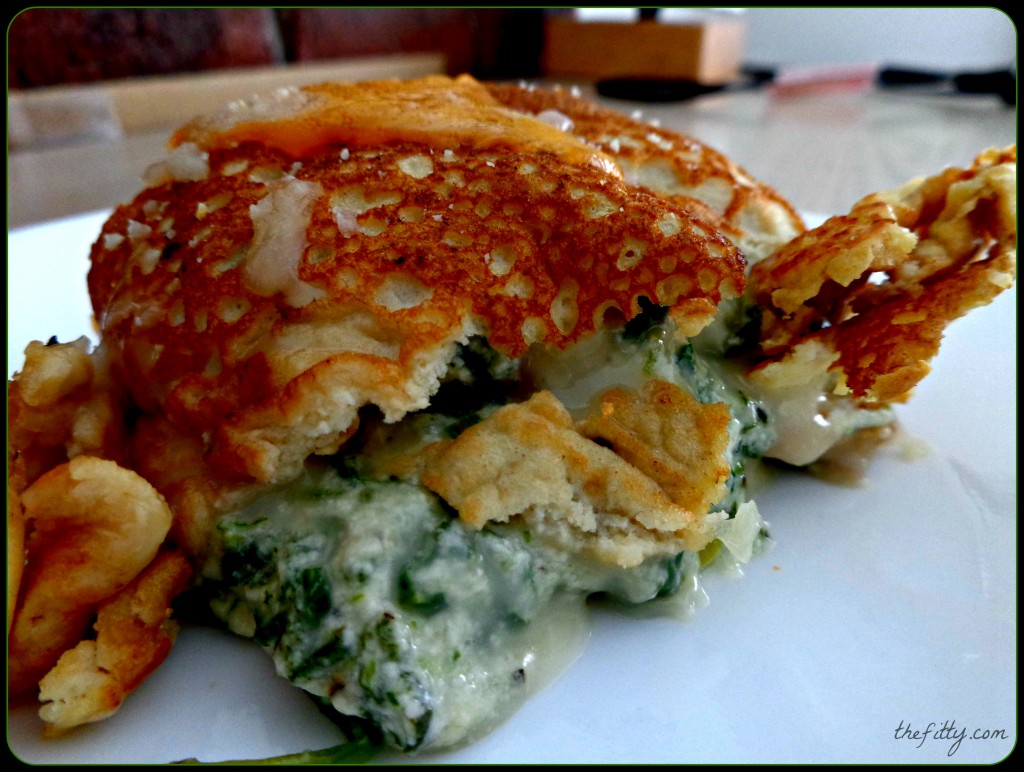 I couldn't decided which picture is the best, so I made two title images. Do you have a preference?
Pasta. Pizza. Mmm, the Italians have got us good.
But now we're doing a spin off of traditional lasagna and sea-ifying it!(That's what I like call it. Hey, don't judge! Green and white remind me of a sea monster for a strange reason.) Like the Lochness monster, even though it doesn't have a colour.
I was tempted to name this the Green Goddess Lasagna, but seeing as I lacked a lot of the good ol' baby greens like arugula, spinach and lettuce, AND the fact that this doesn't appear green enough for that kind of title, I didn't. But green and white still sounds great nonetheless, right?
Let's take a closer look at those layers.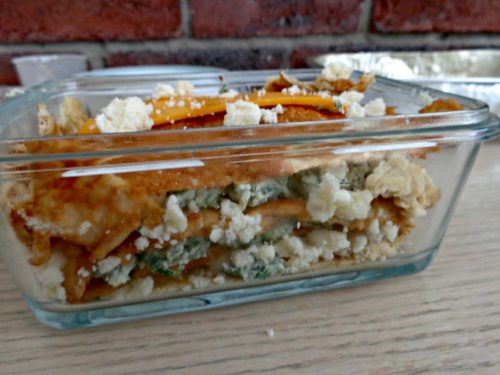 The Green Goddess recipe can wait.
Oh ho, just you wait.
As usual, I have instructional photos for layering the casserole for those of us who deal better with visuals than words on paper. Make sure you prepare beforehand!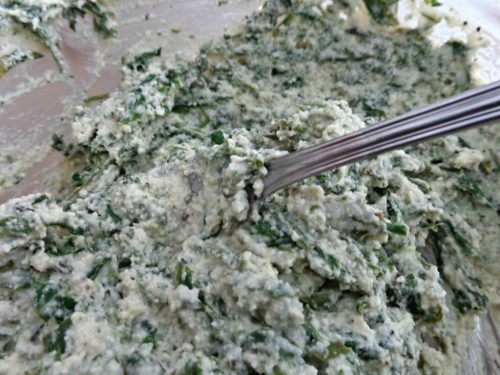 Bottom layer is the lasagna noodle. I find it's easier to serve and cut if the bottom layer is intact, so avoid make the bottom layer a "filling" layer using cheese or meat, not that this recipe calls for any meat.
Spread it like there's no tomorrow.
A little extra mozzarella never hurt nobody, right?  You can totally choose to skip adding cheese in middle layers and just sprinkle some at the very top to cover and use as a finishing touch, but I myself was artsy and had other plans…
Tadaahh!! I topped mine with half a slice of cheddar cheese because, well, triangles have never been assosiated with Lasagna and I thought, why not? Besides, it gives the green and white beauty a golden finish. Like the crown on a princess.
Oh what the heck, call me weird. I don't care. I'm serving you this great recipe. All hail me. All hail Linda!
The hardest part just might be cutting the lasagna in half just to eat half…I mean, my mouth wants to swallow this whole.
So? What do you think?
Ingredients
2 Servings of the Everything Batter
8oz Ricotta Cheese
1 cup cooked spinach
3 tsp. garlic powder
1 tbsp. black pepper
3/4 cup shredded mozzarella cheese
1/4 cup cheddar(optional)
Instructions
For the lasagna noodles:

Prepare the Everything Batter exactly as instructed.
Spray nonstick skillet and cook like you could cook a pancake. Once done, you should have two servings.
Cut them into long, rectangular shapes as best as you can.

For the layers:

Mix Ricotta, cooked spinach, garlic powder, and black pepper together in a bowl.
Layer the Lasagna starting with either a ricotta mixture on the bottom or the noodle layer
Just keep layering until you run out of ingredients
Top with cheese(or not, optional)
Bake at 375F for 20-30 minutes.
https://www.thefitty.com/2014/05/02/green-and-white-lasagna/
©thefitty.com
---