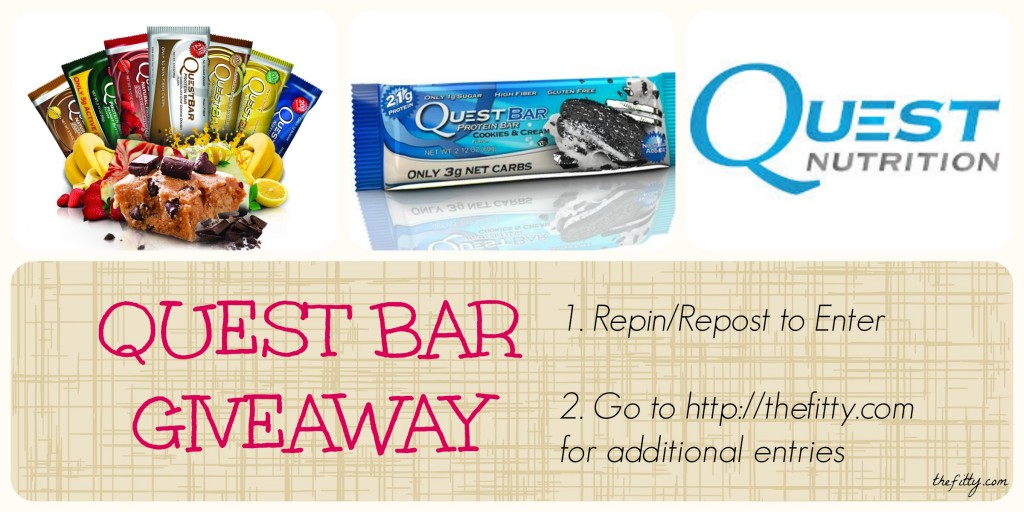 April 28 is quickly approaching. Time to kickoff the celebration with a Quest Bar giveaway sponsored by the company themselves. To get started, leave a comment below answering the question at the very end of this post (and if you want, tell me what your ideal birthday would be like if you could have it your way!). Look below for extra entries!
You can also enter optionally through any one of these links:
~Instagram(http://bit.ly/1nvxaVx)
~Twitter(http://bit.ly/1jR9W5R)
~Tumblr(http://bit.ly/1lSXaWS)
~Pinterest(http://bit.ly/1hAAmXZ)
---
 My sweet 16 turned mighty sour last year, and I hope it doesn't repeat again. Nothing went as I wanted it to. And like every year, (as expected of me), I have a huge birthday wishlist of electronics, gift cards, tea, and workout apparel. (Food doesn't count! As much as I would enjoy the present, it wouldn't last longer than a week before I devour it. My taste buds are pretty demanding! or maybe it's my stomach that's unforgiving). On totally different note, this month I can choose any free drink from Starbucks! Okay, so I want something low carb for sure, but what? Everything at Starbucks is just sugar on syrup on even more syrup. The only things I know that doesn't have that much sugar is steeped tea and coffee, but how boring would that be? On my birthday? I wish their whipped cream could at least be sugar free, maybe then I could order a sugar free green tea frappachino.
I had this big wish of going to Europe for my 16th birthday. It seemed like such a big deal–turning 16. People threw big parties and wore beautiful dresses. I thought, why not go big too? So I saved up my money and never had parties for my 12,13,14, and 15th birthday, waiting for the big explosion that might happen at 16. And, well, time passed faster than I expected. Before I knew it, it was a month before my birthday before I realized I hadn't planned anything for the trip at all–no friends, no plane ticket, no nothing. I didn't think time would fly this fast. Deep inside, I still hoped something big would happen on my birthday, even if I didn't go to Europe.
Well, it didn't. Nothing happened. In fact, it was just a day like any other, except sadder. At special times like these, your family comes to comfort you, but I knew better that my family would do no such thing just because it was my birthday. My stupid, stupid, birthday.
Do you have a habit of looking at things you wish you had but don't? I do, especially online. I look at online grocers like Vitacost and made Amazon wish lists. Man, every time I walk into a Lululemon store I head straight to the sales section knowing I still wouldn't purchase anything but it gave me something to marvel at for a few minutes.
…Above all, I just want to be happy.
Truly, utterly, and undeniably happy.  I want it to sweep me off my feet in a laughable embrace and fill my heart with so much joy I explode.
And nothing money buys can ever give me that.
I once found a quote on Tumblr that touched my heart:
"Find what it is that makes you happy…

…And let it kill you."
I look back at pictures of myself young and still in middle school, where things started to fall apart. I mean, I've always dealt with bullying and things hit the fan when I was in grade 5. But grade 7 was when things took another turn.
..but how did I become such a sad, sad person?
Why is that so difficult? Is it because I feel oppressed and feel like I deserve more than what life is giving me? I want to feel special for just this one day. I want to feel like I'm worth it. I want to feel unique, and for the first time in forever. at the same time, there's a constant pull telling me to hold back, that I shouldn't be spending precious money on any of that, that I should be saving up for something that matters more–my education. My parents have made it very clear that they are not happy with my career choice in arts and fitness, so they've decided not to further support me financially. I've been on my own since I was 13 or 14 and I guess I should have gotten used to it but I haven't. Silly me.
I want so many things, and yet, I want nothing. I have a long wishlist, and yet somehow I know even if I had all of those things it would not make my life feel complete. I think what I want is something intangible, like a adjective. It's something that can't be bought. Support. Respect. Freedom.
I want to be there for my siblings. I want them to grow up differently than I. They are only 8 and 4 and have the world ahead of them. I made sure in January for my sister's 8th birthday to make them a special treat. I can at least make someone else's birthday special even if mine wasn't, right?
I should aspire to be person I never had in my life–the person  I desperately needed. Need.
I hope I can become that great person, and eventually learn to fall in love with myself.
Tell me one thing you smiled at this week.
---