As I announced on Tumblr last week, I will be now posting biweekly on Tuesdays and Saturdays!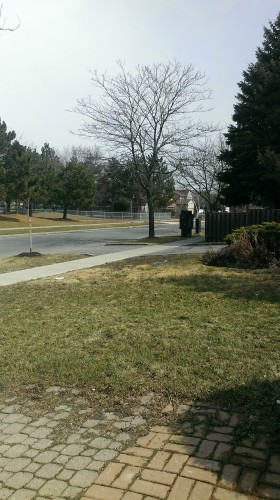 I'm in love
With my running shoes
With the world, with the wind
With the ground under my feet.

Each step is a kiss
My heart beats faster
I can't breathe
And it feels so good.
Running has done a lot for me.
I've conquered cross country, track and field, 5k's 10k's, beep tests, windy days, early mornings, tired afternoons, and emotional-breakdown runs too.
Well…
I think I'm in love. Running relieves stress and clears the mind. It's been there for me when I needed it, and sadly to admit, sometimes more than my friends.
So when my English teacher said we were to write a poem using repetition and were to describe one particular image, metaphor, or moment, I chose to describe my love for running. Poetry sometimes struck a little silly to me, especially when reading out loud. I don't know how to deal with the sincerity with all the…well…cheesiness. That's why I like the idea of hearing with your eyes; that is, poetry. You see words with the eyes, which turns into all the five senses in the imagery part of the brain.
Well, this is what I wrote:
Pitter pat, pitter pat
Soaked and wet
Rain from my eyes and rain from the skies
As if they too, cried for me.

Heart pounding, chest heaving
A loud sob erupts from inside
And I change.

Just run. Just run.
In cold, in mud, in rain in pain
Just run.
Nowhere to, just away from here.

Away away
Far far away…

From troubles, from worries,
From the monster within.

Pitter pat, pitter pat.
Tell me, do you write poetry? How do you tap into your creative side?