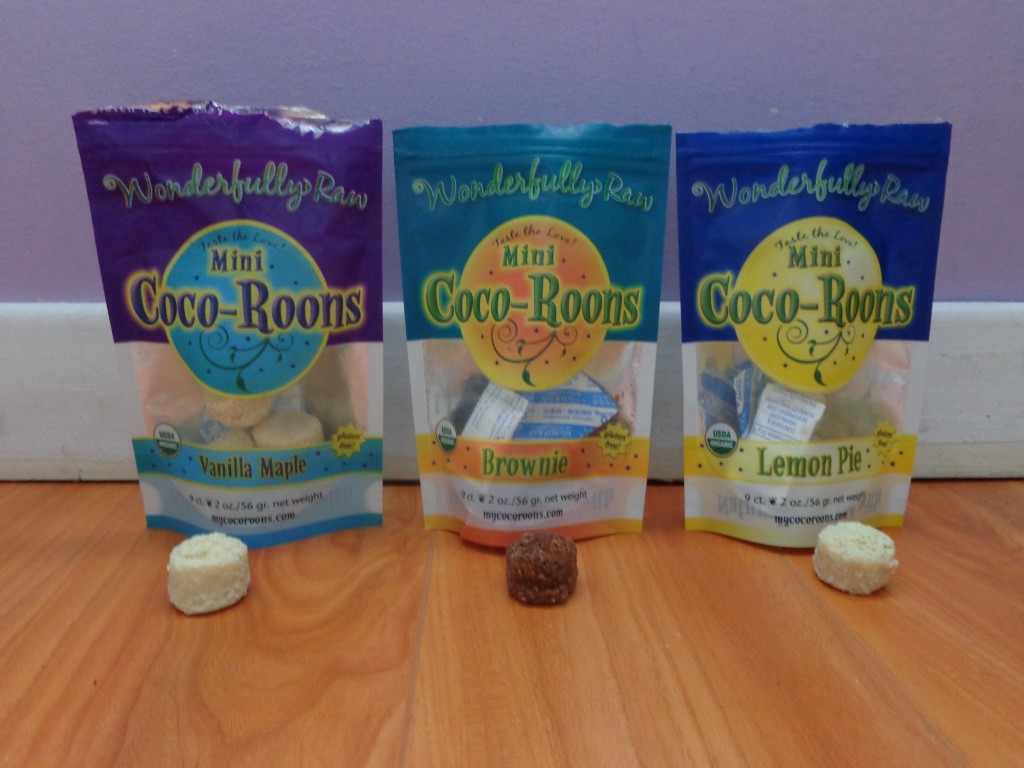 Wonderfully Raw is a vegan and gluten-free snack brand that uses organic, raw ingredients to make to make their products. As a paleo diet enthusiast, I am thrilled! In an industry amongst processed snacks claiming to be "healthy" but filled with god-knows-what, you gotta appreciate authentic healthy snack brands(they are hard to find).
They gave me a chance to review their line of products: Cocoroons, Snip Chips, and Brussel Bites! Here's a short summary of what they have in stock:
Cocoroons: made with just 7-8 ingredients, most of which include: coconut, almond, maple syrup, coconut oil, extracts, and Himalayan crystal salt
Brussel Bytes: brussels sprouts, coconut, cashews, cilantro, seeds, spices and Himalayan crystal salt
SnipChips: Parsnips, coconut, cashews, seeds, spices, Himalayan crystal salt
Here's my critique of some of their flavours:
Cheesy Herb Truffle:


When I first popped a few I to my mouth without looking at the package I thought it was coconut flavour. It didn't taste cheesy at all to me but still packed a nice crunch.

Tamarind Apple Crunch:


Tangy and leaves a tangy flavour in your mouth!

Dill Pickle:


A very faint pickle flavour. I would prefer a stronger taste but still tastes good.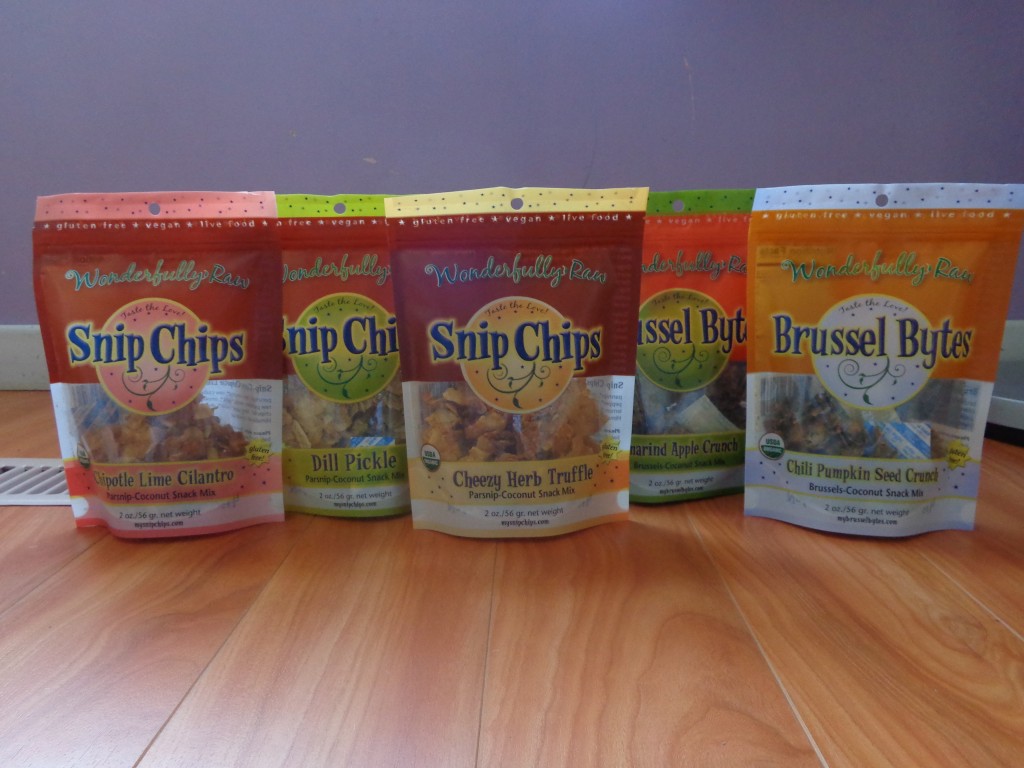 All the SnipChips and Brussel Bytes tasted good and I could see myself shamelessly indulging in them without having to worry too much about portion because they're not as calorie dense as regular chips! They just as tasty and crunchy. My favourite ones are the Chilli Pumpkin Seed Brussel Bytes and Cheesy Herb Truffle Snip Chips because they are the lowest in carbs(2 and 3, respectively). The cocoroons make a good snack as well if you're craving something sweet and coconut-flavoured.
However, because their chips are more of less dehydrated vegetables, they are fragile and crumble easily(although not as much as kale chips). They, along with cocoroons, must placed in a cool area to retain freshness. Also, they are pricey for the amount[of food] packed inside(i.e. $6/pack, which is just 56grams, of Brussel Bytes/Snip Chips!).
I think something very cool is going on at Wonderfully Raw. They take raw, plain old vegetables and turn it into tasty, crunchy chips! Many other companies use nutrient-deficient foods like corn and potatoes to make crunchy snacks but these are cooked with a healthier alternative: brussel sprouts, coconut and parsnips, which are low in carbs! Unique and yummy, their snacks are–when it comes down to it–wonderfully raw.