I ran on Saturday.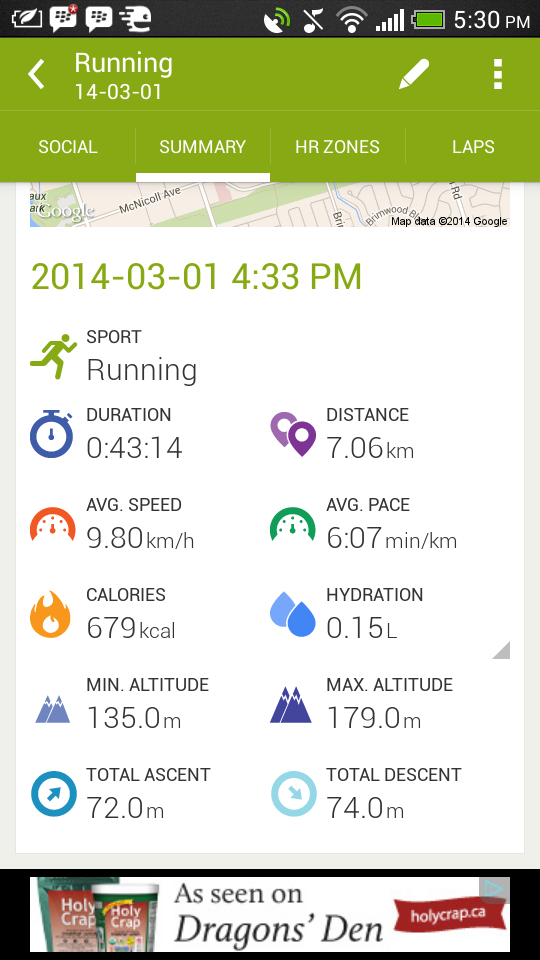 I ran farther than I expected and could have ran even farther but stopped because I felt I didn't have the right to. It's a st
range thing, my parents don't support my running nor health and fitness passions. If my family found out I got out to run even for 10 minutes–I was as good as toast.
My mother and I have a strained relationship. I had an extremely difficult afternoon as the sinking feeling of not having accomplished anything useful that day sent me into anxiety. Mother never seemed to understood this, and even felt furious that I felt this way. I wanted her to love me for me, me at my best and me at my worst–me and all my flaws but I knew it would never happen. Somehow I managed to lace up my shoelaces without her questioning where I was going, since I knew she wanted to stop hearing my annoying cries that I try so hard to bury under my pillow. I was so upset I ended up running 7 kilometers. I could have ran longer but felt guilty if I was caught by my parents. I felt powerless, like I didn't have the right to.
But I haven't ran that much in a long long time. It must have been the cool weather. It was perfect for running. Or maybe it was because I was terribly heartbroken I needed to get away. 
At first tears streamed down my face and I cried and felt my body heaving with the pain that exploded from my heart. But soon my voice became silent as the cold air whirred around me, at first chilling me but it soon felt inviting even it gave my legs extra adrenaline. It's a wonderful thing, what the chilly atmosphere does to me. The feeling was so liberating; I always wonder how some runners can get out of bed and just jump on a 12k without pep talking and prepping mentally and physically for such a run but right then and there it didn't seem like rocket science at all; it barely satisfied me; I felt like I could do it all my life. And I knew if I stopped I would never feel like that ever again and I feared that I would lose what I felt right then and there, so young and free. With every step I felt myself soaring, flying farther and farther away from the hurt I felt deep inside.