•Vegan•Keto/Low Carb•Paleo•
This cereal is SO scrumptious it's ridiculous! I even daydream about and get excited just to make it. It's my all time favourite breakfast food now–you've got to try it out, whether you're keto, Paleo, vegan, monkey, table or lamp!
I like to start my day with this cereal because it's a fat bomb. It keeps my appetite low for the rest of the day while providing lasting energy for the tasks I do. In fact, I might only have one more meal that day instead of two more because it's that satisfying.
It's so creamy. It's so crunchy. It just screams, "cuddle up with me!"
I do have one warning however: It's so tasty you might overdo the carbs by eating too much nuts.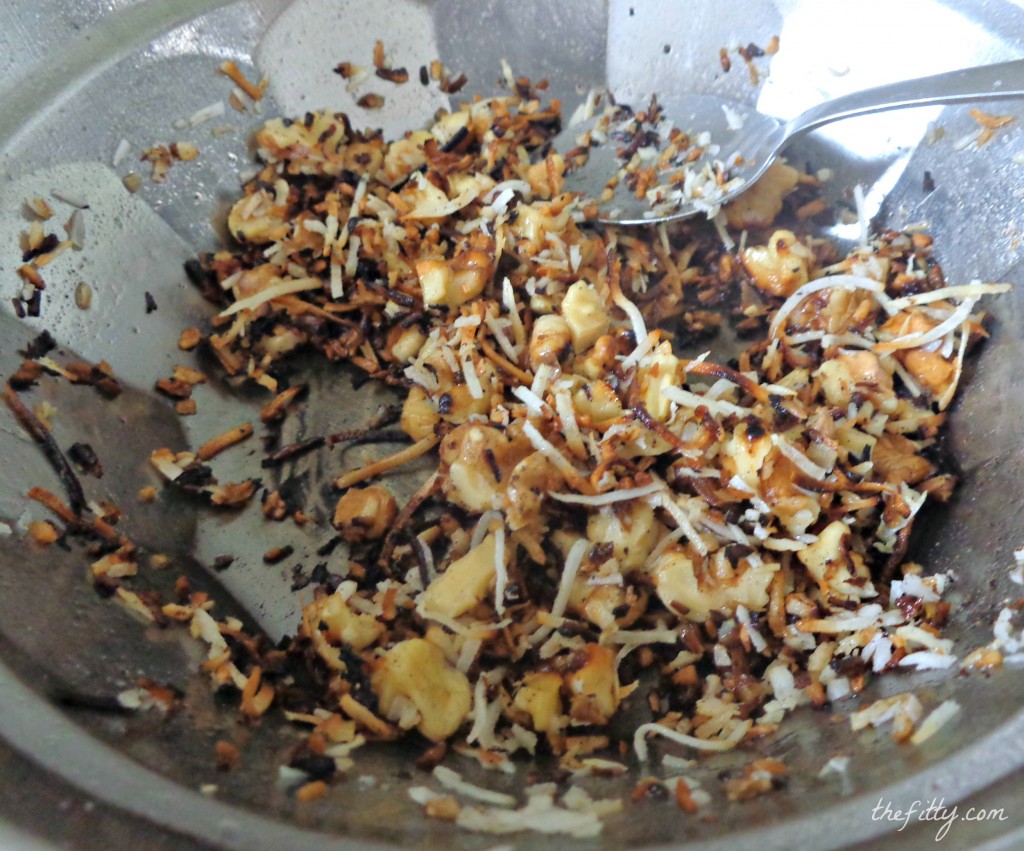 Best "Cereal" In the Whole Wide World
Ingredients
3-4 tsp butter or ghee(omit to make vegan)
1/2 cup shredded unsweetened coconut
2 cups Coconut/Almond/Flaxseed Milk OR Cream(18%, 35%, etc. just keep in mind the carbs(the lower the better). For example, whole milk has more carbs than table cream)
Sweetener to taste(optional)
Dash of salt

With two of the following*:

1/3 cup crushed walnut pieces
1/3 cup crushed macadamia nut pieces
1/3 cup toasted flaxseeds
Instructions
In a metal pot on medium heat, melt the butter or ghee, if using. If not using, skip step 2 and go ahead and toast all the nuts and shredded coconut in an oven until desired smokey taste.
Add in the nuts and salt to pot and stir quickly for 1-2 minutes. Then add in shredded coconut and keep stirring. making sure the bottom doesn't burn.
To your pot, add your sweetener(you shouldn't need more than 1 tbsp) to the nut/coconut mixture and then quickly add your milk.
Stir and turn heat off. You can serve it like this or let it soak for 10 minutes.
Notes
*Notice how I listed only nuts and seeds high in omega-3's. I want to express the importance of the balance of omega-3's to omega-6's in daily diet. Normally, we consume too much of the latter, thinking that it's healthy fats, but not knowing that with improper ratios of these two omegas, it can cause inflammation in the body. You are free to use other nuts such as cut up almond and and cashews and whatnot, but I highly recommend sticking to the ones I listed to reap full benefits and keep it healthy.
https://www.thefitty.com/2014/02/28/best-cereal-in-the-whole-wide-world/
©thefitty.com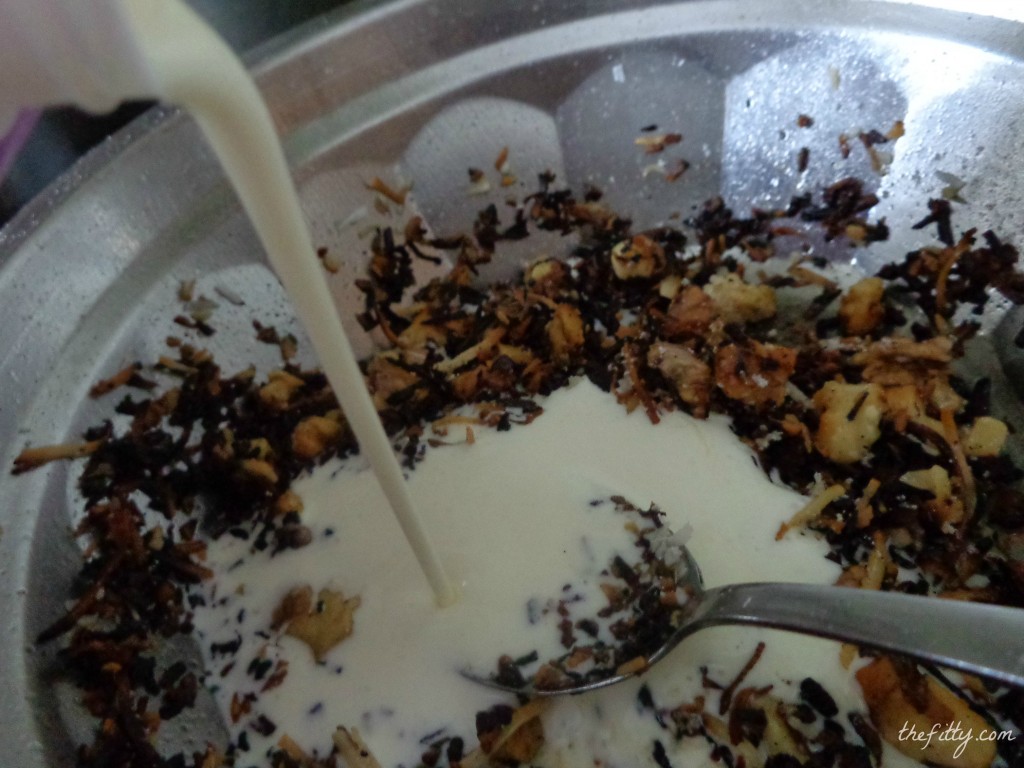 VOILA! Feel free to play with the amount of he ingredients listed above to create your desired combination. Some like it with less milk, some like a blend of milks together. I let like mine really crunchy.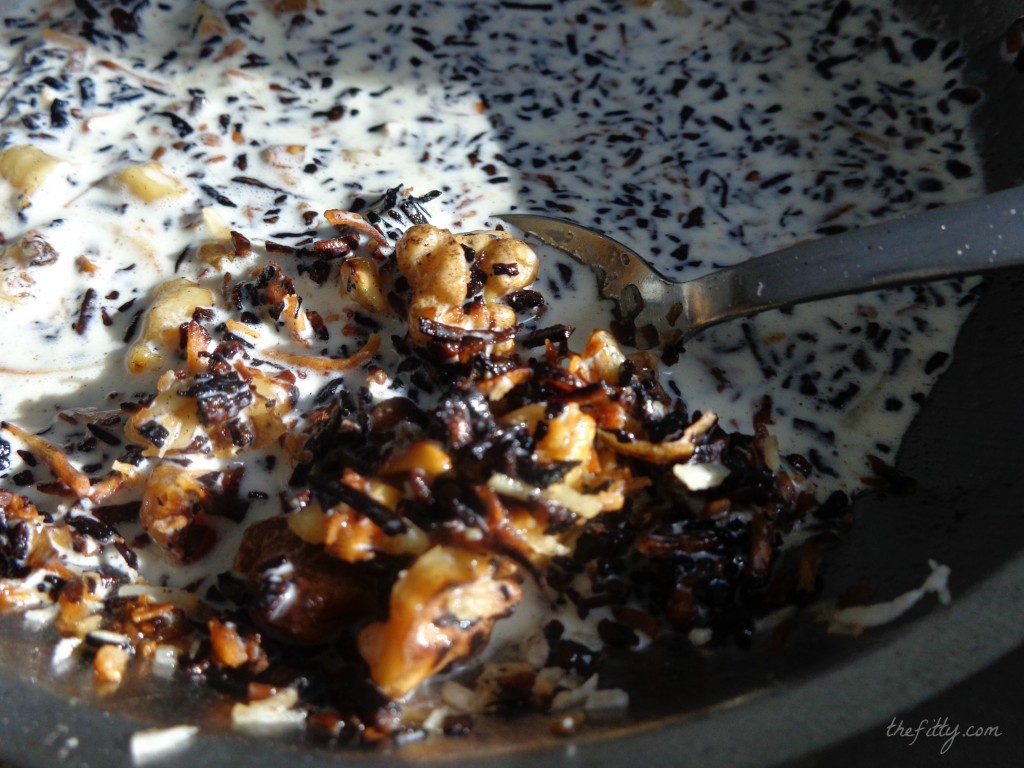 Let me know in the comments below what you think of this recipe! Does it live up to its name?