My first post!
Whoohoo! I've finally made the transition from Tumblr blogging to my own official blog! There are many complicated techy things I still don't understand about this platform or the website-building world, but luckily I have a friend to help me out.

I originally transferred all my tumblr posts onto this blog but deleted them all because there were just too many "nonsense posts", aka posts with little words or posts with just pictures. I don't find some of my tumblr posts fitting for a professional blog, you know? I'm still figuring out how to add and change context to this blog, so bear with me for the next few months as new things pop up and go. Meanwhile, I'd like to direct everyone to my social media connections:
Tumblr: http://thefitty.tumblr.com
Twitter: http://twitter.com/deefitty
Pinterest: http://Pinterest.com/thefitty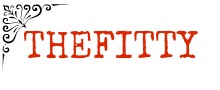 Instagram: http://Instagram.com/thefitty
YouTube: TBA (In the making of a new one)
Facebook: http://Facebook.com/thefittyblog
Newsletter sign up: Subscribe via wordpress on the sidebar. [simpleSubscribeForm]
If you're looking for more posts to read because for the time being, my blog is empty, feel free to swim over to my previous blog, http://thefitty.tumblr.com for over 14000 posts, journal entries, Q&A's and more! I guess for the time being, my Tumblr certainly has more content than this blog. I was thinking of adding Google+, but I'm not familiar with it and I am busy with keeping up with other social medias.
So alittle bit about this blog…
I really like fitness and health and I think blogging about it would not only keep my accountable for my actions, but also allow me to share some of my experiences with all of you. I'll share recipes, workouts, reviews, and personal journal entries. Without giving too much away from my About page, here's a brief little bio:
High school athlete.
Cross Country. Track.
Running. Dancing. Sports.
Pilates. Yoga.
Bootcamp. HIIT.  
Singing. Acting.
Tea-drinking. 
Wanderluster.
Cold Season baby.
Performing arts. 
Aspiring Keto-Paleo & Intermittent Faster.
My favourite exercises are:
Running, dancing, HIIT, cardio(I find cardio so much fun, actually!). My favourite sport would be cross country, perhaps because it's the only sport I am decent at because it doesnt require coordination. I say to my friends; I can't pass the ball accurately but I can out-burpee most of you!
I like running and cardio the most, but yoga pictures I think look much more lovely, hence all the yoga pictures!
I currently attend an arts school and I plan on studying drama, singing, and dance(does one have to be good at dance to minor in it?) and becoming a personal trainer and eventually do what Cassey Ho does: blog, make workout videos, travel and exericse!
---