•Keto/Low Carb•Primal/Paleo•2 Ingredients•
I am a huge fan of making easy recipes. They're great when you want to whip up a batch of food without spending hours in the kitchen, when you don't have all ingredients necessary for a fancy dish but you still want something tasty and presentable or when you need to cook in secret(like I do)! This one calls for just two ingredients, but I included the option of other spices:
Cooked ground beef
Tomato paste
Cheese(highly recommended; leave out to make it paleo)
Paprika(optional)
Chili or Chipotle seasoning (optional, and watch out for sugars)
Method:
Mix spices with tomato paste and ground beef
Place mixture in a nonstick tray and sprinkle cheese on top, if using.
Bake at 200F for 5 minutes. I like my cheese browned so I leave it in for a little longer.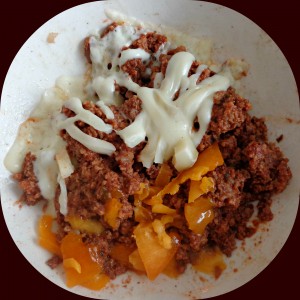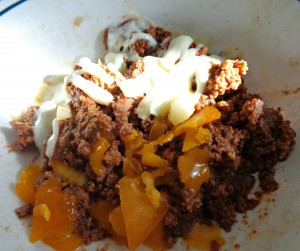 Tadaa!!
Perfect as a quick snack or side dish. I like to use this to top a veggie salad or any plain dish, really. It adds nice flavour.